Table of Contents
Slow Boring No Torque Miata (Spring 22)
In the current state, the car has around 230whp and is, at least to this point, reliable even under heavy use. Octane requirement is 95 RON / 91 AKI, this seems reasonable for 9.5:1 and 0.6 bar (9 psi). The intake air temperature is only 10 K above ambient temperature which leads to the conclusion that the current setup is somewhat efficient.
The goal for the next stage should be a significant gain in power while maintaining reliability and practicability.
Related:
Power Goal
As one can see, the airflow of the supercharger at reasonable efficiency (~0.65) is around 0.36kg/s.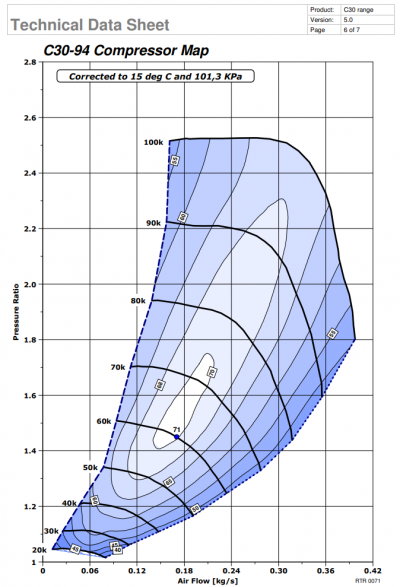 In theory, this should lead to at least 360whp. Previous archivements were 302whp @ 6.74krpm by bigb5031, 93krpm @ supercharger. Supportive mods were I/H/E and mild head work, stock 9.5:1 compression, 98 RON / 93 AKI.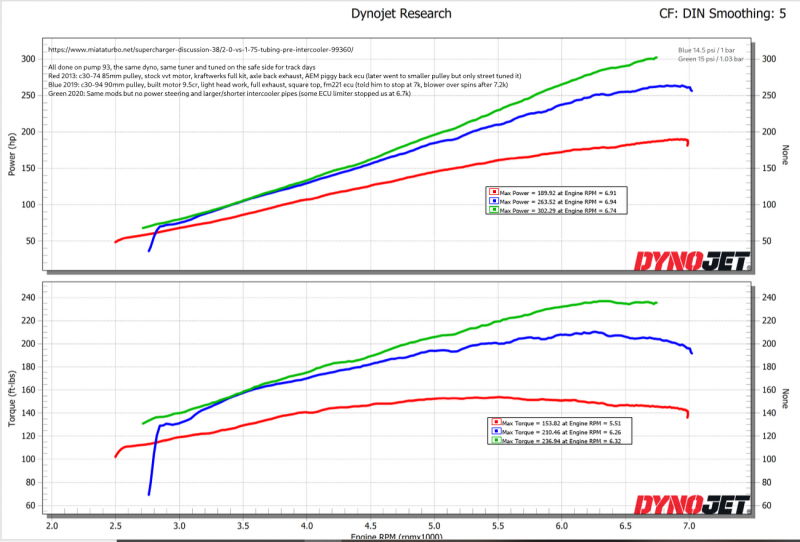 315whp @ 7.317krpm by trackdogracing, 100krpm @ supercharger, I/H/E, E85.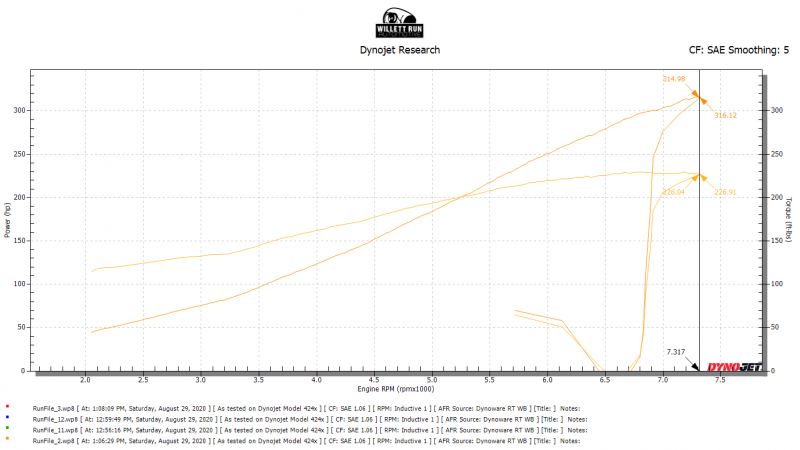 324whp @ ~7.3krpm by kraftwerks, 100krpm @ supercharger, mods unknown.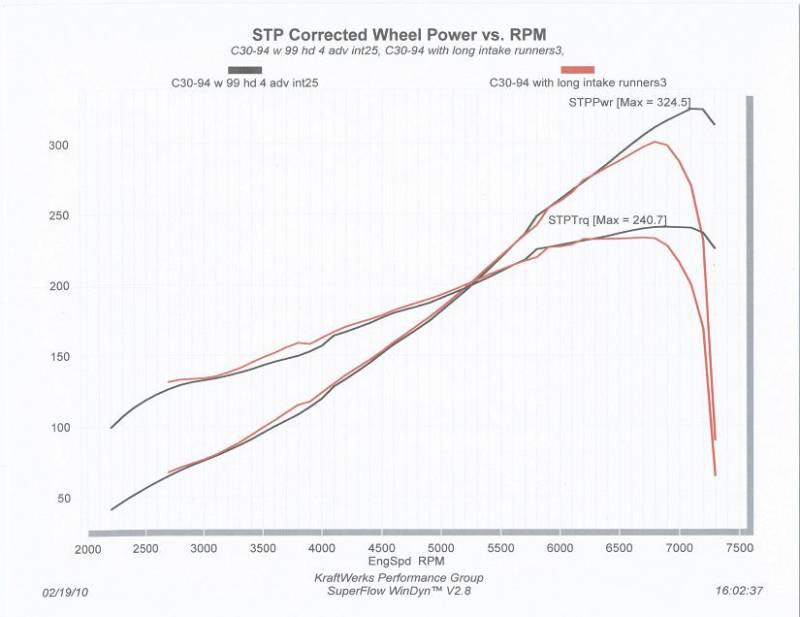 Constraints and Limitations
Torque output should be under 250lb/ft / 340nm (at the wheels)

Octane requirement must be ordinary 98 RON or lower. 100 / 102 / E85 is not an option.

Engine should not be knock limited, even under harsh conditions (45 C ambient / track use)
Decisions
Engine Block (draft)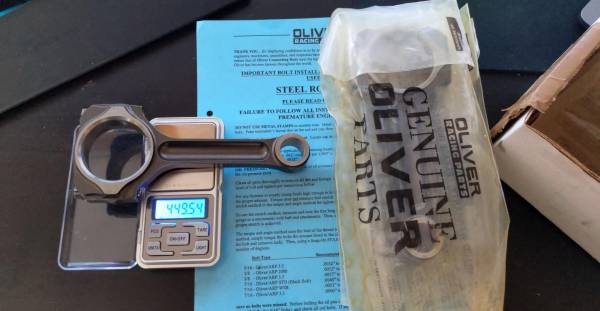 Head (draft)