Table of Contents
Slow Boring No Torque Miata (Spring <del>22</del>23)
Plan
Block
Mazda BP6D Block with 10.0:1 Pistons

Oliver Conrods

ARP Main Studs

ARP Head Studs

Boundary Stage 2 Oil Pump

Oil Pan Baffles

Hastings Rings | 30 Euro

ACL Main Bearings | 100 Euro

ACL Rod Bearings | 60 Euro

Head Gasket | 30 Euro

Honbürste | 80 Euro
Head
Mazda BP6D VVT Head

Porting

Adjustable Chinese Exhaust Cam Gear

CatCams Valve Springs | 170 Euro

Valve Stem Seals MAZDA!! | 200 Euro
Long Story
In the current state, the car has around 230250whp and is, at least to this point, reliable even under heavy use. Octane requirement is 95102 RON / 9195 AKI, this seems reasonable for 9.5:1 and 0.60.82 bar (912 psi). The intake air temperature is only 10 K above ambient temperature which leads to the conclusion that the current setup is somewhat efficient.
The goal for the next stage should be a significant gain in power while maintaining reliability and practicability.
Related:
Power Goal
As one can see, the airflow of the supercharger at reasonable efficiency (~0.65) is around 0.36kg/s.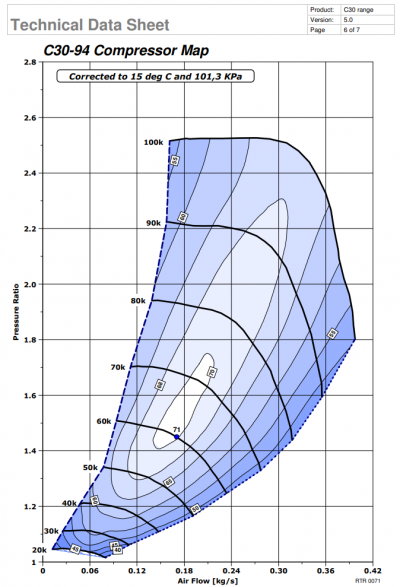 In theory, this should lead to at least 360whp. Previous archivements were 302whp @ 6.74krpm by bigb5031, 93krpm @ supercharger. Supportive mods were I/H/E and mild head work, stock 9.5:1 compression, 98 RON / 93 AKI.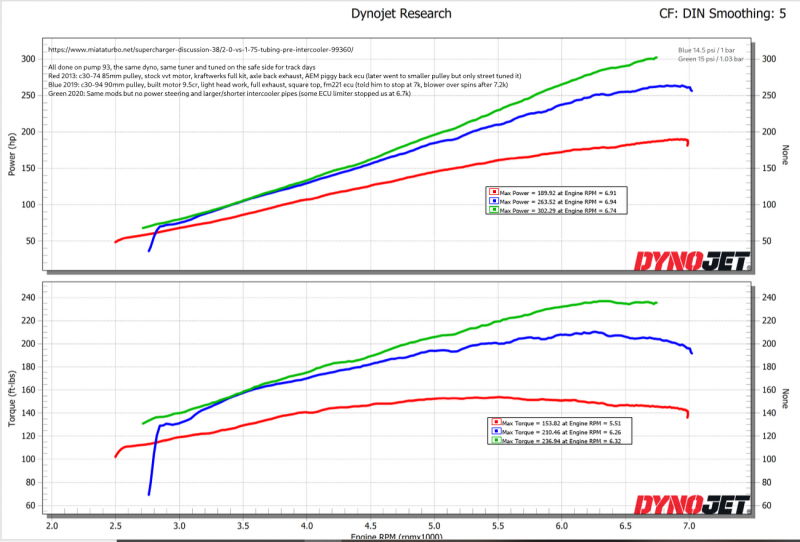 315whp @ 7.317krpm by trackdogracing, 100krpm @ supercharger, I/H/E, E85.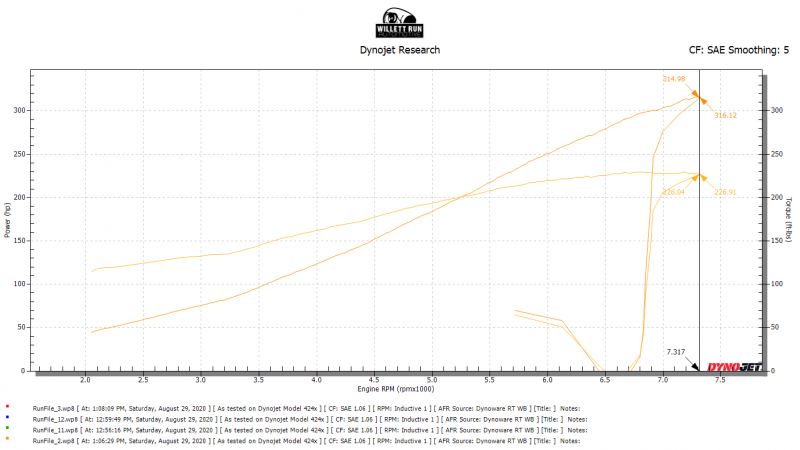 324whp @ ~7.3krpm by kraftwerks, 100krpm @ supercharger, mods unknown.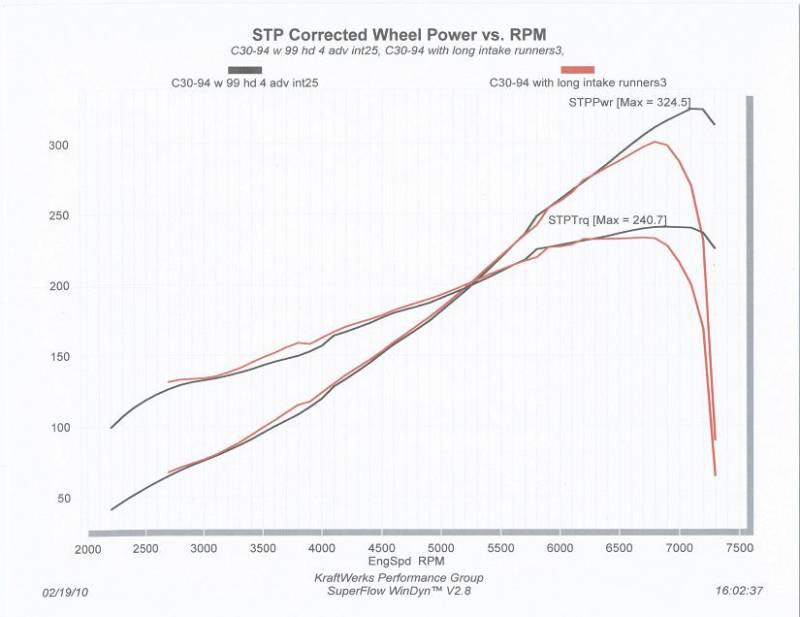 Constraints and Limitations
Torque output should be under 250lb/ft / 340nm (at the wheels)

Octane requirement must be ordinary 98 RON or lower. 100 / 102 / E85 is not an option. fuck it

Engine should not be knock limited, even under harsh conditions (45 C ambient / track use)
Decisions
Target RPM

105mm sc: 8500

100mm sc: 8100 - 161 mph / 259 kmh ←- current state

95mm sc: 7700 (101 Euro + S&H) - 153 mph / 246 kmh

90mm sc: 7300 (81 Euro + S&H)
95mm would be "optimal" but would limit rpm to 7700.
Smaller pulley would lead to more belt slip probability.
Engine Block (draft)
Pistons: Wiseco K590M84 84mm 10.0:1 OR Mazda NB2 83mm 10.0:1 used with new hastings (2C4651) rings - cost: 30 Euro

Conrods: Oliver A-Beam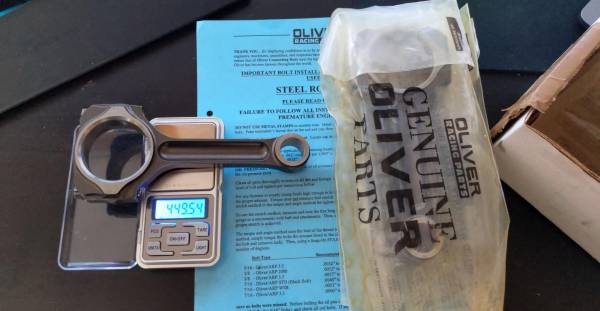 Head Studs: ARP

Main Studs: ARP

Rod Bearings: ACL Race

Main Bearings: ACL Race

Thrust Bearing: Mazda

Oil Pump: Boundary Stage 2
Head (draft)
VVT

Manley Intake Valves (Back-Cut)

CatCams followers

CatCams Springs

6mm Lash Caps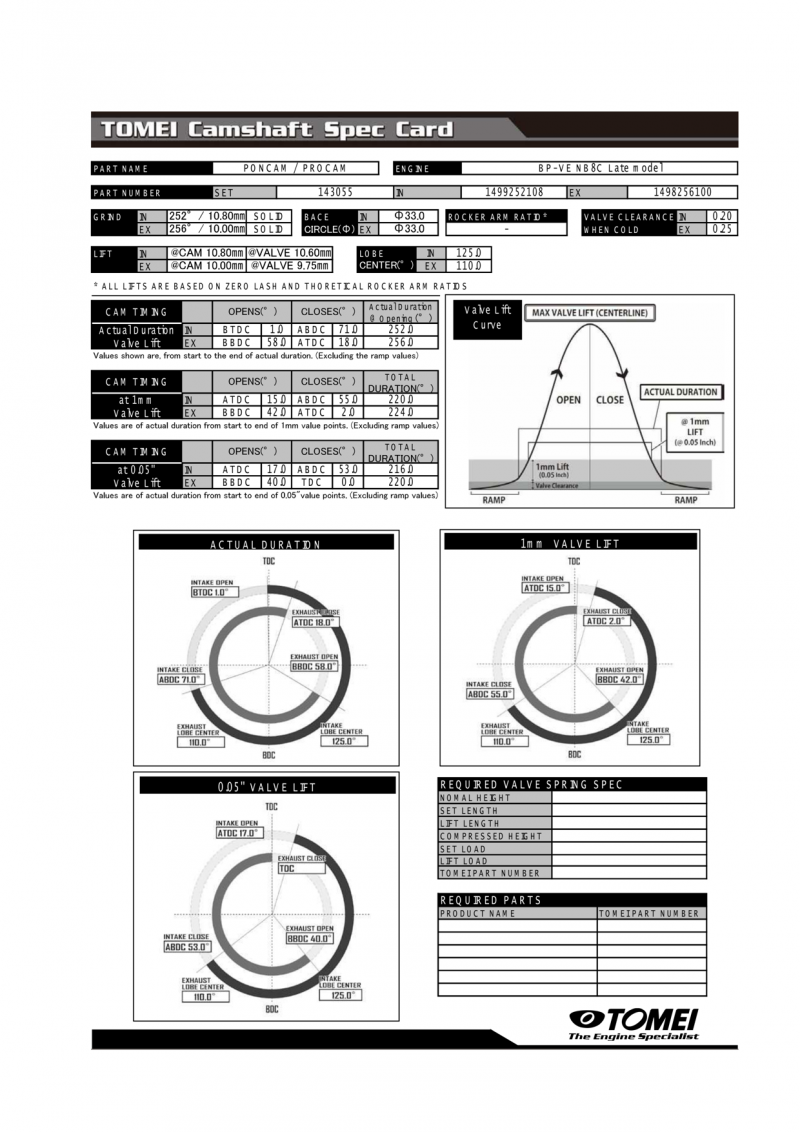 notorquemiata-2.txt · Last modified: 2023/09/01 03:51 by imakeyoufast
---